You think so? They're in another galaxy.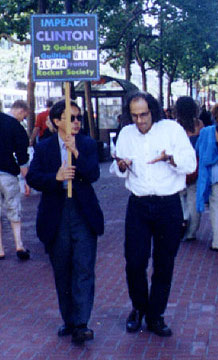 Maybe with some kind of
telepathic counterparts
—maybe some
counterparts
of scientific inventions. Maybe they were disappearing in thin air. On
Star Trek
I saw they mentioned some
telepathy
, and they were
disappearing
in thin air, too. And that might have never been actually trick photography.
Might have been the real thing.
The
real thing
of some scientific inventions, disappearing in thin air.
You know, when you think about it, the CIA and the KGB were experimenting with telepathy during the Cold War. Sounds like what you're saying is, it wasn't an experiment. They already knew it.
Yeah.